Best of Central America
Booking Dates
07/02/2023 through 11/13/2024
Travel Dates
07/02/2023 through 12/16/2024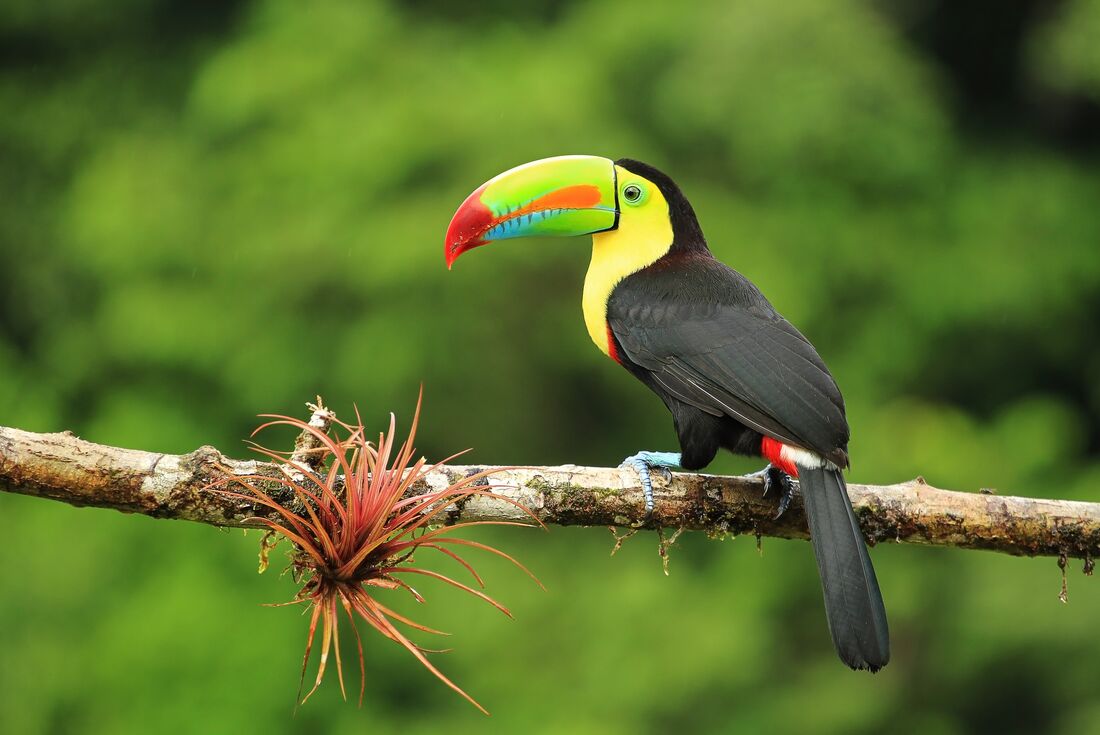 Best of Central America

Explore incredible worlds above and below the water through some of Central America's best. Amble down the Yucatan Peninsula to the island paradise of Caye Caulker, then cutting inland, hit the lush jungle around Tikal, cruise to the wide river Rio Dulce and end up among the clouds in Panajachel and Antigua. Continue to the relaxing beach vibes on the dark sands of El Cuco, spot colourful birds perched on the colonial facades of Suchitoto, stand in the shadow of mighty Arenal Volcano and spot sloths among the canopy of Monteverde, then admire the colonial towns, steamy jungles of Costa Rice and Panama, stopping off at the stunning islands of Bocas del Toro. With your local leader to steer you in the direction of the best bars and surf breaks plus a small group of adventurers to enjoy them with, you can't go wrong on this carefree Central American journey.

Activities
Caye Caulker – Leader-led orientation walk
San Ignacio – Leader-led orientation walk
Tikal National Park – Tikal archaeological site (entrance fee, no guide)
Leader-led Informal Spanish Lesson
Chichicastenango – Market Visit
Chichicastenango – Shaman Visit
San Jorge La Laguna – Traditional Maya Homestay
Panajachel – Leader-led orientation walk
Antigua – Leader-led orientation walk
San Miguel – Salvadoran Pupusa cooking demonstration
Copan Ruins – Visit
Suchitoto – Leader led orientation walk
Leon – Leader led orientation walk
Granada – Breakfast at El Cafe de las Sonrisas
Monteverde – Leader-led orientation walk
La Fortuna – Leader led orientation walk
San Jose – Orientation Walk
Puerto Viejo – Leader-led orientation walk
Puerto Viejo – Hands-on dinner in local home
Boquete – Leader-led orientation walk
Leader-led Informal Spanish Lesson
Panama City – Leader-led walk in Casco Viejo
Panama City – Leader-led walk along part of the Cinta Costera (Causeway) including a visit to the Fish Market
Highlights
Whether its slumbering on the sands of Playa del Carmen, gazing at the pyramids of Tikal or haggling in the vibrant markets of Chichicastenango, you'll experience multiple sides of Central America.
Get to know contemporary Maya life during a homestay in San Jorge La Laguna, a lakeside village where you can share meals and conversation with a local family.
Nicaragua is often neglected by travellers in favour of its neighbours but their loss is your gain as you'll have incredible Ometepe Island, which was formed by massive volcanoes, pretty much all to yourself.
Hike, cycle or zip-line through the steamy cloud forests of Monteverde – there's so many ways to experience the lush canopies and unique Central American wildlife.
Clear sea perfect for swimming, shacks serving cold cerveza and sandy shores covered in starfish are waiting in the Bocas del Toro, where you spend three nights on Isla Colon.
Cruise up the Rio Dulce to your waterfront jungle lodge, then maybe grab a beer and relax while the sounds of nature fill the air.
Put your chef hat on and help prepare a traditional Caribbean dinner with a local family in their home in Puerto Viejo de Talamanca.
| Day | Description | View All |
| --- | --- | --- |
| Day 1 | Playa del Carmen | Details |
| Day 2 | Playa del Carmen | Details |
| Day 3 | Chetumal | Details |
| Day 4 | Caye Caulker | Details |
| Day 5 | Caye Caulker | Details |
| Day 6 | Caye Caulker | Details |
| Day 7 | San Ignacio | Details |
| Day 8 | San Ignacio | Details |
| Day 9 | Tikal National Park | Details |
| Day 10 | Rio Dulce | Details |
| Day 11 | Rio Dulce | Details |
| Day 12 | Antigua | Details |
| Day 13 | San Jorge La Laguna | Details |
| Day 14 | Panajachel | Details |
| Day 15 | Antigua | Details |
| Day 16 | Antigua | Details |
| Day 17 | Antigua | Details |
| Day 18 | Copan | Details |
| Day 19 | Suchitoto | Details |
| Day 20 | Suchitoto | Details |
| Day 21 | El Cuco | Details |
| Day 22 | El Cuco | Details |
| Day 23 | Leon | Details |
| Day 24 | Granada | Details |
| Day 25 | Granada | Details |
| Day 26 | Ometepe Island | Details |
| Day 27 | Ometepe Island | Details |
| Day 28 | Monteverde | Details |
| Day 29 | Monteverde | Details |
| Day 30 | La Fortuna | Details |
| Day 31 | La Fortuna | Details |
| Day 32 | San Jose | Details |
| Day 33 | San Jose | Details |
| Day 34 | Puerto Viejo de Talamanca | Details |
| Day 35 | Puerto Viejo de Talamanca | Details |
| Day 36 | Bocas del Toro / Isla Colon | Details |
| Day 37 | Bocas del Toro / Isla Colon | Details |
| Day 38 | Bocas del Toro / Isla Colon | Details |
| Day 39 | Boquete | Details |
| Day 40 | Boquete | Details |
| Day 41 | Santa Catalina | Details |
| Day 42 | Santa Catalina | Details |
| Day 43 | Panama City | Details |
| Day 44 | Panama City | Details |
| Day 45 | Panama City | Details |